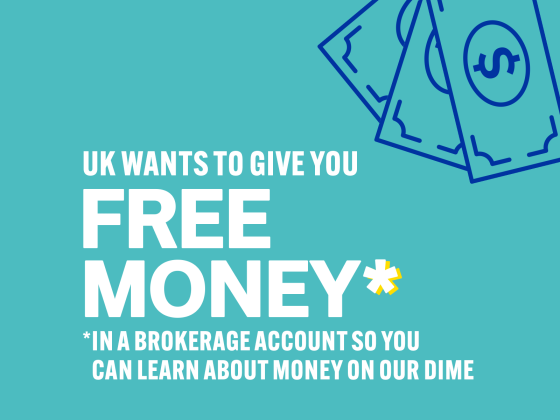 UK Invests
Build healthy habits on our dime
Ready to get started?
As you become involved, practice healthy behaviors, build your skills and learn about investing, UK will deposit money into a brokerage account created for you.
What are students saying about UK Invests?
Investing in our students
"It means a lot that UK takes the time to educate students on how to manage money because it shows that they don't just care about their students' success in the classroom."
Langston Jackson, Class of 2023